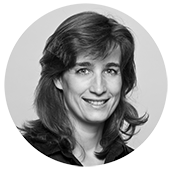 ---
Anne is co-founder and is in charge of growth management consulting.
Anne held senior roles and management positions in the consulting sector prior to joining the Paris office of global law firm Denton Wilde Sapte. She also worked as a consultant at Kepner-Tregoe, a global strategy and management consulting firm.
Presently, she mainly assists professional services firms (law firms, patent and trademark attorneys, certified accounting firms, communication/PR agencies and consulting firms). She advises the leaders and partners at these organizations on issues related to organizational structure and development, and also conducts coaching sessions for their professional growth.
Anne received training for a multidisciplinary university diploma in human sciences, communication and management. She holds a postgraduate diploma from Paris X University in Nanterre. She is a qualified MBTI® practitioner.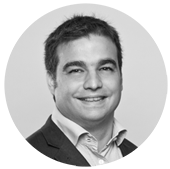 ---
Guillaume is co-founder and was in charge of strategic and financial consulting until September 2015, when he joined A Plus Finance. See http://www.aplusfinance.com/page-equipe
Guillaume was previously a partner at Sophia Euro Lab, a venture capital firm specialising in seed investments in IT companies. Before joining Sophia Euro Lab, Guillaume was Vice President and Co Founder of Mercator Management, a private American investment fund based in Virginia (USA), and of Mercator Capital, an investment banking boutique.
Guillaume also served as Vice President at PWCS, a firm dedicated to mergers & acquisitions and corporate finance, in the telecommunications and media industries. He also worked for Hackman Baring & Co., a investment banking boutique in the telecommunications industry, and at Globecast North America.
Guillaume is a graduate of the Paris IUT (technology institute) and of the Institut Supérieur de Gestion (advanced management institute).